…Immediate Conservation Plan Needed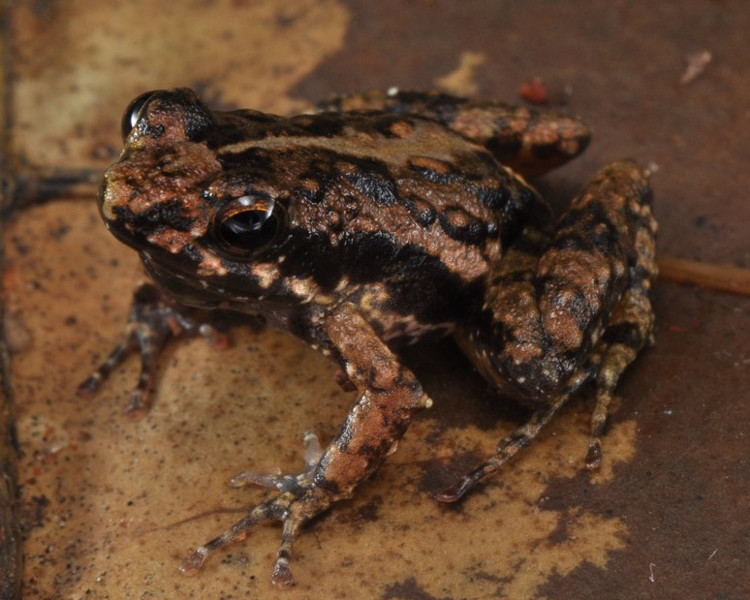 Afia Birago Puddle Frog can be distinguished by the combination of a slender body, short and pointed snout, a relatively warty dorsum and a black-spotted throat.
The International Union for Conservation of Nature (IUCN) has declared the Afia Birago Puddle Frog as critically endangered.
This news comes as an unpleasant one too many environmental watchers and experts who understand the unique role this species plays in supporting good ecosystem functioning.
The amphibian―Phrynobatrachus afiabirago has been listed as critically endangered due to a projected reduction in its population by the year 2028.
In nine years, it is expected that over 80% of this Critically Endangered species would be lost if plans to mine in its habitat―the Atewa Forest, go ahead.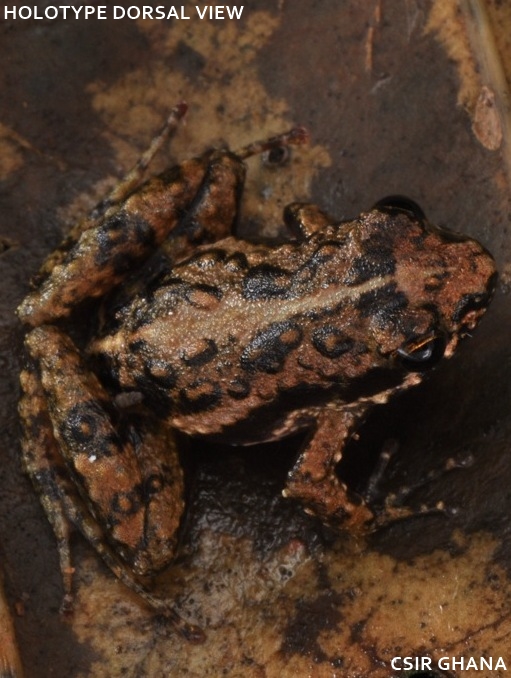 According to a report from the IUCN, frogs and other amphibians are under pressure and nearly one-third of the world's amphibians are threatened or extinct. Habitat loss is perhaps the biggest contributor to these declines.
The Atewa Forest in the Eastern Region of Ghana is home to some of these amphibians. Scientific research shows that in this Forest range, the Afia Birago can only be found in three ponds: one in the current area earmarked for bauxite mining and another 800m to the south of the current bauxite prospecting. This means 50% of the amphibian's known global habitat is at risk from the planned bauxite mining.
These frogs can also be found in the tiny Jukwa Forest situated 10 km south of the Kakum National Park in south-western Ghana. The species might be found in other forests in the area as well, although the amount of available habitat is limited.
Why Frogs?
Many do not know the central role frogs play in many ecosystems and so they seem to downplay the existence of these creatures. Find below a few reasons why frogs like the Afia Birago must be kept alive.
They are relevant in the food chain
Both as predator and as prey, frogs play an important role in the food chain. As predators, they feed on insects, such as moths, grasshoppers, flies, crickets, mosquitoes, and spiders. Frogs also help keep insects from wreaking havoc on crops. As prey, they serve as valuable food for birds, lizards, snakes, monkeys, and more. Even their tadpoles filter many sources of our drinking water.
Simply put, the continuous loss of frogs can disturb gravely the food web with effects that can be felt throughout an entire ecosystem.
They are an indicator species
More importantly, frogs are a good indicator of environmental damage. Their thin and porous skin makes them sensitive creatures. Frogs breathe through their skin and, through that, they absorb chemicals from the air and water.
These traits make them susceptible to changes in the environment and great indicators of their environment's health.
Frogs are important in research
The place of frogs in research cannot be overly emphasised. For years untold and throughout science history, frogs have served as experimental animals. They are used to understand biological phenomena in a variety of other animals, including how birds, mammals and reptiles reproduce, grow and develop.
It would not be out of place to say that frogs like the Birago occupy the front lines of Earth's ecosystems― they act as a lens to the many mind-blowing ways that help us understand climate change, pollution, conservation, evolution and a host of other profoundly important issues.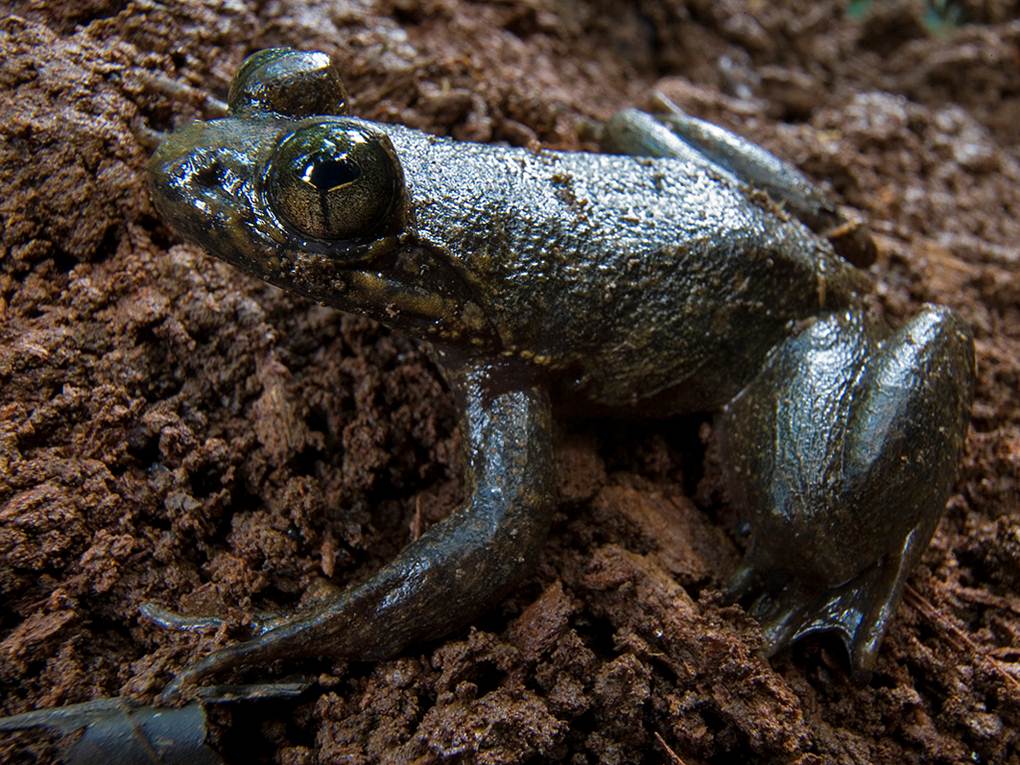 The Togo Slippery frog (Conraua derooi) also a Critically Endangered species
An immediate need for conservation
These few points showing the relevance of frogs in our ecosystems give rise to the need for conservation actions that would prevent the Afia Birago from going extinct like others have.
According to the IUCN, strict protection of the Atewa Range Forest Reserve is needed to counter all the threats to the forest and wetlands habitats. For this to be possible, we are advocating for designation of the forest as a national park, along with the cancellation of all plans to undertake mining there.
The IUCN adds that an ex situ breeding programme should be established as a safeguard, and an awareness programme on the plight of the species. This they say is priority.
The IUCN further proposes that more researches be done to understand the exact conservation needs of the Phrynobatrachus afiabirago and to determine whether or not there are any undiscovered subpopulations.
Find out more on other Endangered Species HERE