The Delegation of the European Union (EU) to Ghana, together with His Majesty, Osagyefo Amoatia Ofori Panin, Okyenhene of Akyem Abuakwa Traditional Area has joined the people of Asikam and other stakeholders in the Eastern Region of Ghana to plant 500 trees. The tree planting event at the Atewa Forest formed part of this year's EU Climate Week initiative, which started on the 25th, with a beach-clean-up at Labome in Accra.
The tree planting activity consisted of the enrichment planting of various indigenous trees species in identified portions of Atewa Forest Reserve which have suffered from farm encroachment and illegal chain saw activities.
The EU Ambassador, H.E.  Irchad Razaaly and the Chief of Kyebi, Osabarima Marfo Kwabrani (Abontendomhene) planted the first trees to begin the exercise. 
The planting activity also saw members of the Asikam community, students and representatives from various organizations as well as several volunteers participating.
Durbar at Asikam Community Centre in Kyebi
The event began with a durbar at Asikam Community Centre in Kyebi.
It was attended by, the Guest of Honour, Osabarima Marfo Kwabrani (Abontendomhene) and the 17-member Executive Council of the Kyebi area all representing His Majesty Osagyefo Amoatia Ofori Panin as well as the chief of Asikam Osabarima Asante Owusu Adiome with his elders.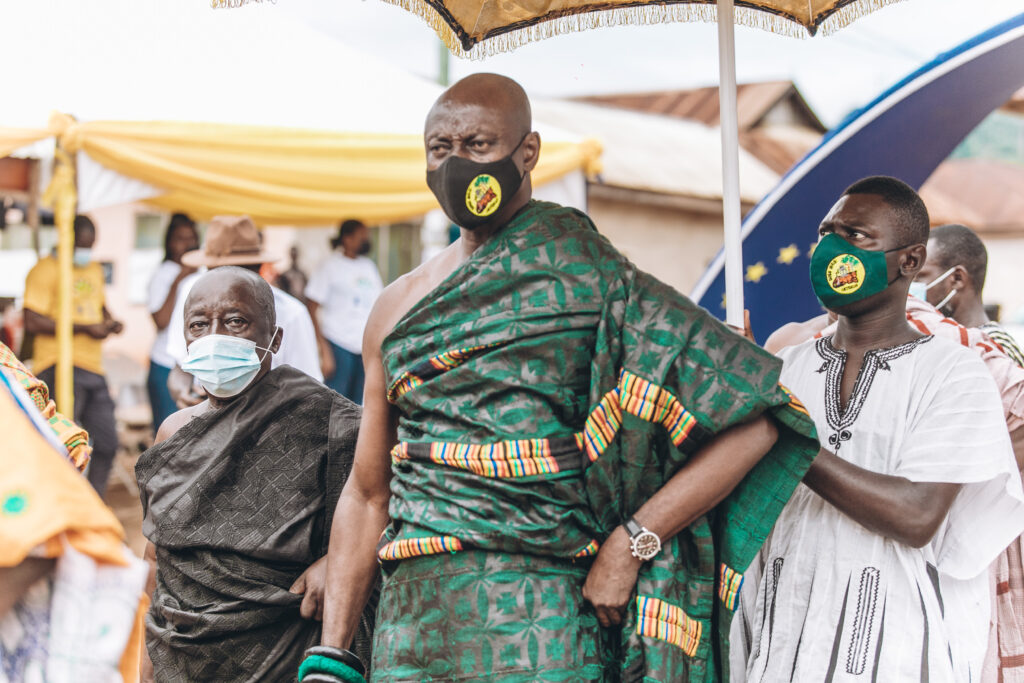 Speaking at the Durbar Ambassador Irchad Razaaly reported that "in the last years, EU supported projects have planted 300,000 trees[1] in Ghana. 1.3 million more trees will be planted in the next years to reverse land degradation and re-green Ghana." He further stressed the need to secure forests like Atewa, because of the irreplaceable services, like water, habitat for unique biodiversity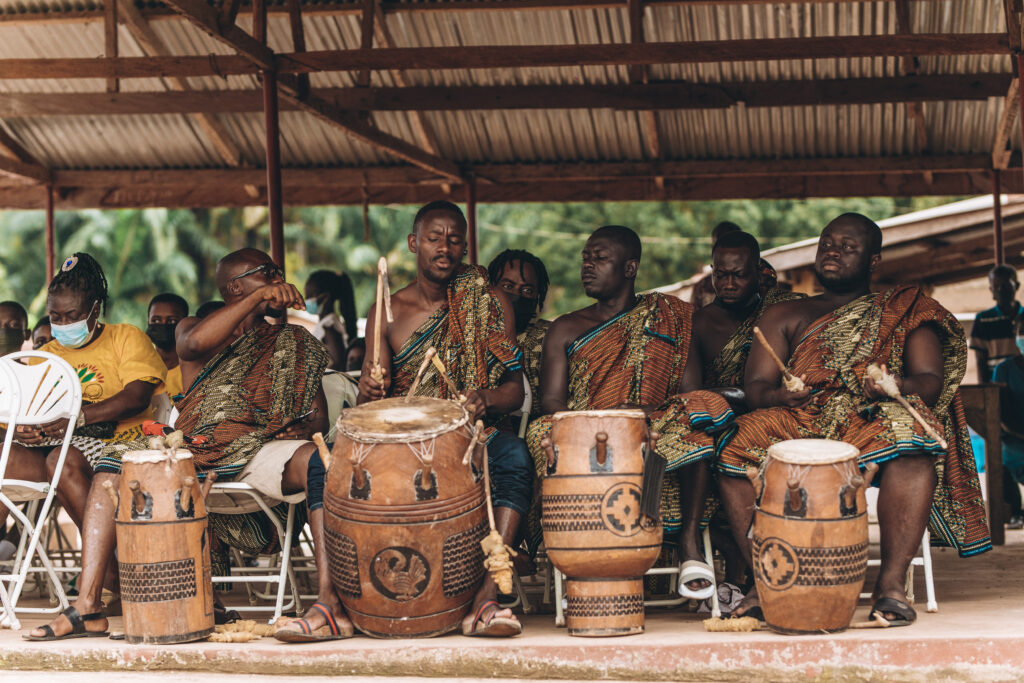 and climate amelioration services. He indicated the commitment of the EU in supporting with a study that will provide the necessary information to drive the development of green jobs in the Atewa Landscape for the teeming youth in the area.
The National Director of A Rocha Ghana as well as the representatives of CCAL all expressed their gratitude to the Okyenhene and the EU Delegation for the immense support and commitment to securing the Atewa Forest.
The guest of honour, Osabarima Marfo Kwabrani (Abontendomhene), expressed his appreciation and recognition accorded the Okyenhene as a committed environmentalist and conveyed the commitment of the Okyenhene in restoring Kwaebibirim (Atewa Forest), to its lost glory of the evergreen forest in the country.
Source: Delegation of the European Union to Ghana